How to support international student during exchange – Buddy program
Jednostka
Centrum Programów Międzynarodowych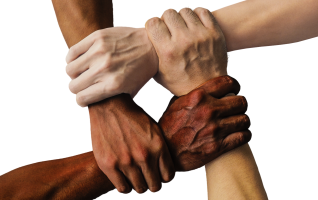 Działania - opis dobrej praktyki
International Center at SGH in cooperation with Erasmus Student Network SGH has introduced a program of care and support for international students called "Buddy". Each of the arriving interational exchange student gets a tutor selected from among SGH students.
The key to the success of this program is to provide reliable information about the tasks and responsibilities associated with looking after an international student. That is why SGH has prepared a unique guidebook that clearly and easily presents which formalities an international student should complete and when. We have assigned specific tasks and tips for the Buddy to each area.
Kontekst / założenia
International students implementing the exchange program at SGH Warsaw School of Economics often submitted comments on too many procedures and obligations related to the legalization of their stay and settling matters related to living in Poland. Not knowing Polish language was an important barrier hindering the organization of residence matters. This made it difficult to settle formalities, for example in some offices.